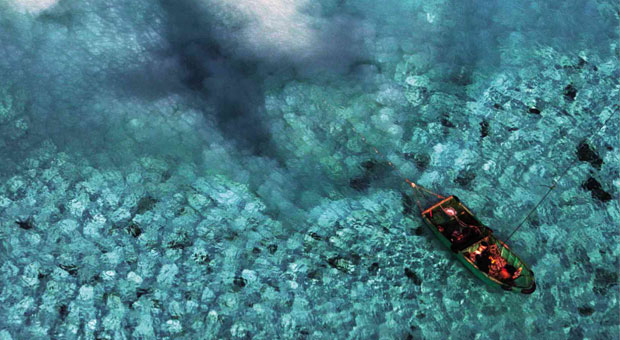 MANILA, Philippines — Chinese poachers are making "thousands of dollars" by extracting giant clams in the Scarborough Shoal in the West Philippine Sea and selling them, a US think tank expert said.
But such a lucrative business has also destroyed the resource-rich waters' marine environment and could cost coastal communities their livelihoods.
According to an ABS-CBN News report, the Chinese continue to harvest giant clams at Scarborough, locally known as "Panatag" and is considered as a traditional fishing ground off the coast of Zambales on the western shores of the Philippine island of Luzon.
Foreign Affairs Secretary Teodoro Locsin Jr. tweeted this week that the Philippine government will be taking legal action against Chinese nationals harvesting giant clams in Scarborough, but struck a conciliatory tone saying Manila and Beijing should not go to war over clams.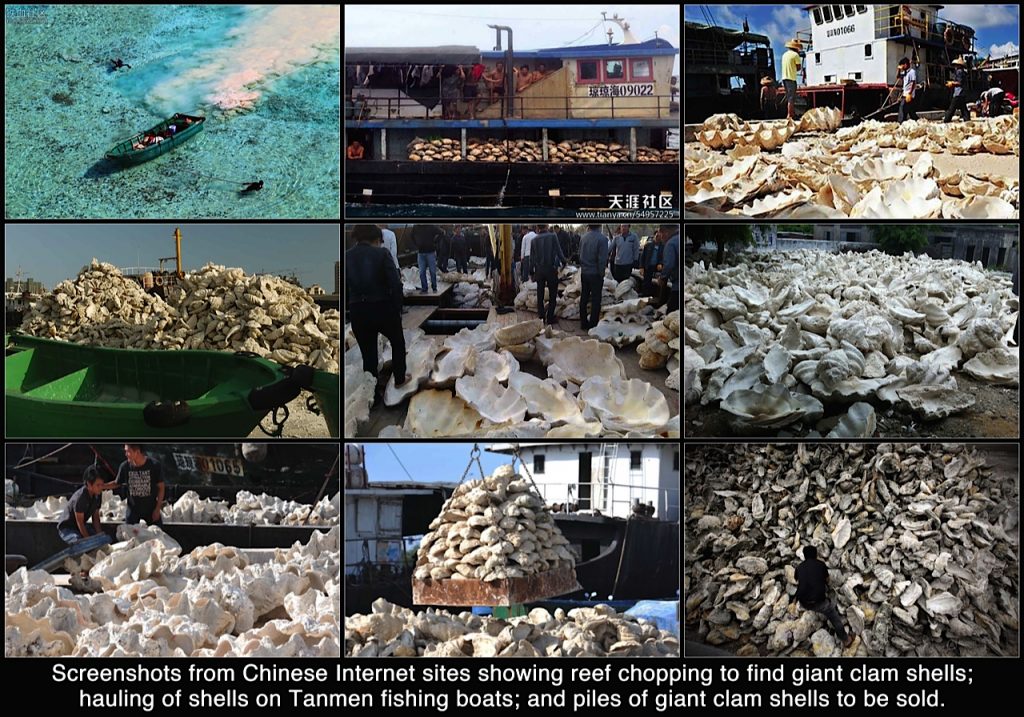 Replying to one of Locsin's now-deleted tweets, Gregory Poling, director of Asia Maritime Transparency Initiative, said that while Chinese clam poachers earn thousands of dollars, their activity has wiped out vast swaths of reefs — threatening food security in coastal areas.
"The Chinese poachers aren't eating them either. They can get thousands of dollars for each shell for jewelry & figurines. They toss the meat into the sea," Poling said.
40.000 acres of reef destroyed
"They've destroyed over 40,000 acres of reef via clam harvesting. That's more than 10x as much as their island building killed," he added.
They've destroyed over 40,000 acres of reef via clam harvesting > That's more than 10x as much as their island building killed. Here's a before and after (thx John McManus) of a reef near Thitu/Pagasa before & after the Chinese clam boats arrived. https://t.co/GPb1Mb8Igz pic.twitter.com/IOCa4rOoXI

— Greg Poling (@GregPoling) April 18, 2019
Ties between the Philippines and China have significantly improved under President Rodrigo Duterte, who has set aside a landmark ruling from a United Nations-backed tribunal that struck down Beijing's "Nine Dash line" claim that encompasses most of the resource-rich sea.
Duterte's management of the maritime dispute has frustrated nationalists, who criticized his seeming inaction towards China's military buildup in the strategic waterway.
In a report dated September 13, AMTI said the South China Sea — which accounted for about 12% of global fish catch in 2015 — is "seriously threatened" by overfishing encouraged by government subsidies as well as harmful fishing practices.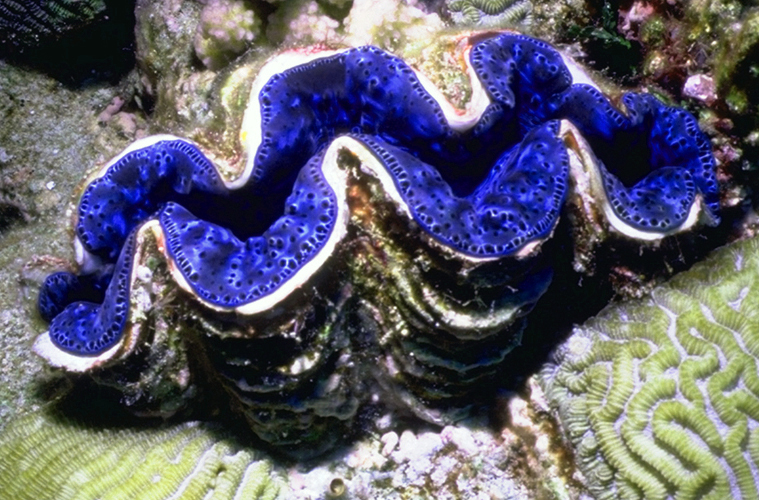 Meanwhile, large-scale clam harvesting and dredging for island construction in recent years destroyed over 160 square kilometers of coral reefs, which were already declining by 16 percent per decade, AMTI also said.

Citing the United Nations Convention on the Law of the Sea, the US-based think tank said the Philippines could work with other claimant nations on management of fish stocks without comprising its claims over the sea.
It added that the only way to arrest the degradation of South China Sea is through multilateral cooperation among claimants, which involved the creation and management of the fisheries zones "regardless of the location of their territorial and maritime claims." — Ian Nicolas Cigaral
Source: Philstar.com
Also read: Philippines to take legal action against China for clams harvest
& Locsin: No one goes to war for clams