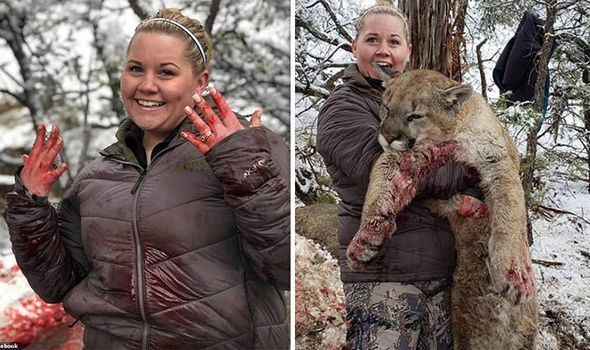 Animal rights group Prairie Protection Colorado (PPC) is facing attacks from trophy hunters after sharing photos of a woman who killed a mountain lion.
Last month, PPC reposted photos of Franchesca Esplin, 28, who posed happily while lifting the mountain lion she had just killed, as well as proudly showing off her red soaked hands during a December hunting trip.
In addition, the organization posted a shot of the now-deleted Facebook post on their own Facebook page.
"I'm beyond grateful for the opportunity to harvest this amazing tom," said Esplin in her Facebook post in December.
Calling it "hands down the most amazing thing to experience," Esplin added, "you guys have NO idea how happy I am."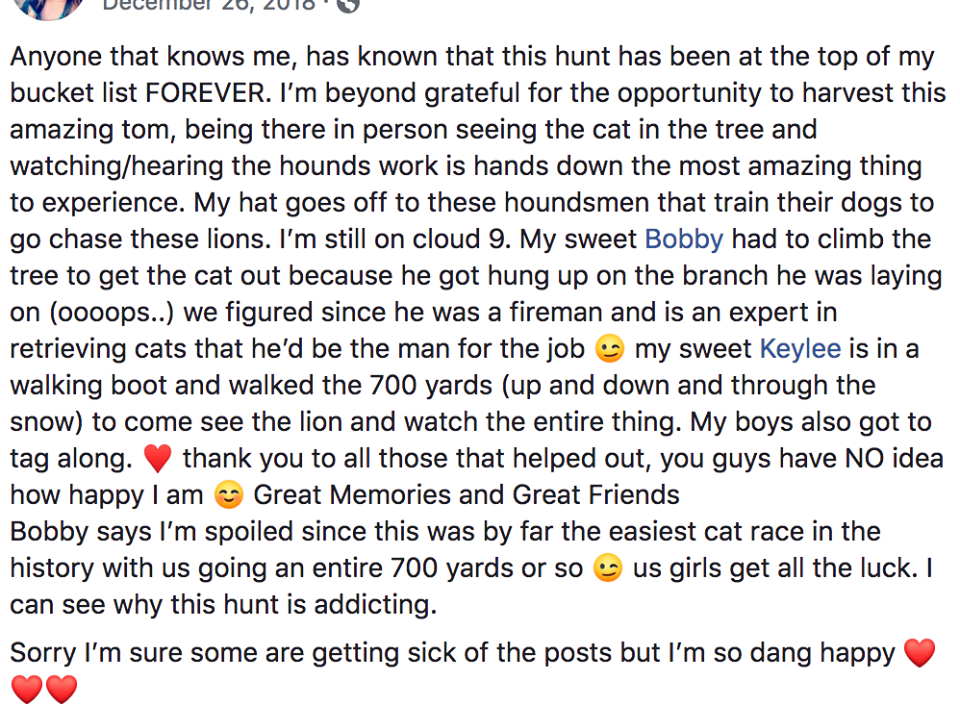 The married mother also wrote about the delight she took in being able to bring her "boys" along.
Prairie Protection Colorado labeled Esplin "sadistic" and called for a ban on trophy hunting.
"This is the mentality of people who kill predator species for sport and fun," the group's message read.
"Make no mistake that Colorado's wildlife policies and officials support this insane looting of Colorado's wildlife. It is OUR RESPONSIBILITY as people who care about wildlife to END the insanity of killing for pleasure.
"We have to do more than get angry and type about it on Facebook. We need to all come together to start the process of changing laws."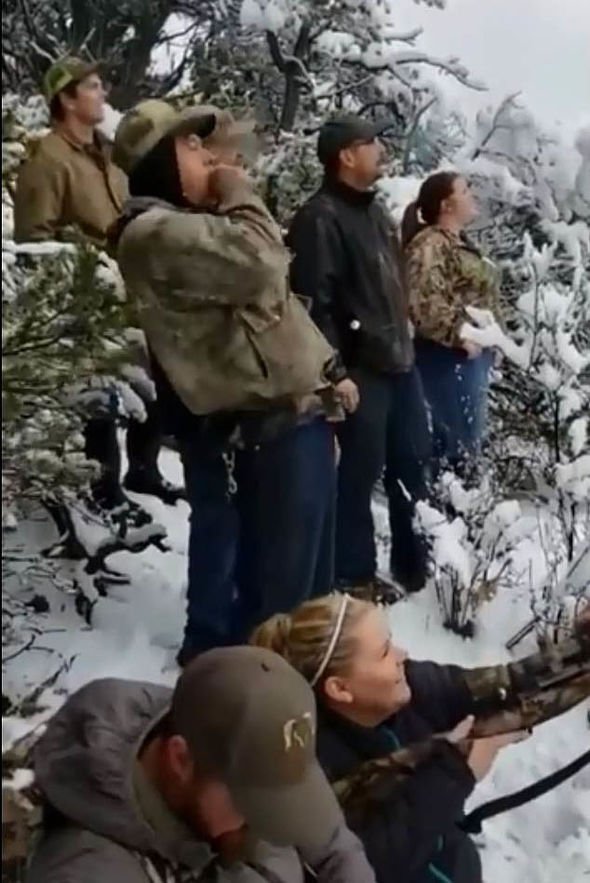 Esplin, who said she has since received threats from strangers, told Denver news station Fox 31 that hunting is part of her heritage and provided images of her hunting permit to prove it was done legally.
Colorado laws currently allow mountain lion hunters to kill one bobcat per season provided that they obtain a license and carry it with them while hunting.
Now the hunters are firing back at Prarie Protection Colorado.
"We have received a rush of trophy hunters coming to our page in support of this kill commenting on how wonderful the kill was and how proud they are to have their god given rights to kill," the group posted on Facebook.
"Told her I was going to dedicate the killing of 100 prairie dogs in her coalitions honors for harassing a legal hunter," said one comment.
"The cougar probably deserved it," another said.
PPC said they have banned most of these hunters and are only willing to engage with people who are open to learning.
Source: Express.co.uk