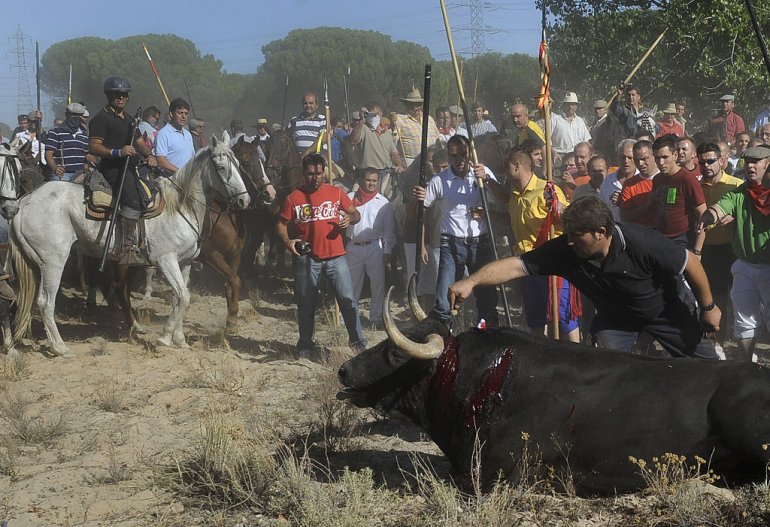 Spain's Supreme Court has upheld a ban on the torture of bulls during the cruel "Toro de la Vega" festival, following years of pressure from local Spanish groups, including PACMA, and PETA.
No young bull will ever again be stabbed to death by men with spears in the Castilla y León region of Spain.
Back in 2016, we celebrated as the regional government of Castilla y León outlawed the stabbing to death of bulls at the festival.
But soon after this decision was made, the Tordesillas City Council filed an appeal in the Supreme Court arguing that there was no reason to prohibit the killing.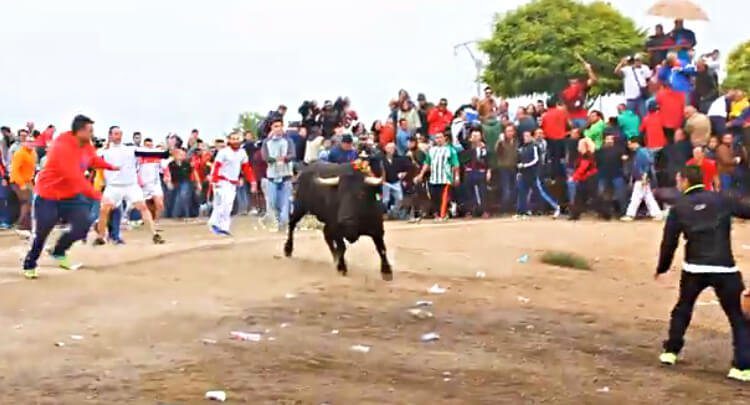 Spain's Supreme Court Has Spoken
Now, the Supreme Court has officially rejected this appeal, bringing an end to the nearly 500-year-old barbaric and inhumane "tradition" of tormenting and stabbing a young bull with darts and spears and cutting off his tail while still alive.
After which the city council would award a ceremonial spear and medal to the person who ultimately killed the suffering animal.
What's Next?
This victory is part of a wider movement in Spain, as more and more people are speaking out against festivals and other events in which bulls are tortured in the name of entertainment. 
To date, over 100 towns have banned bullfighting, and according to an Ipsos MORI poll, over 80 per cent of Spanish people oppose the cruel event. 
The tide is turning against this barbaric "tradition".
What You Can Do for Bulls
It's great news that some regions in Spain are banning cruelty to bulls, but thousands of bulls are still suffering and dying in bullrings across the country.
Please sign the petition urging the Spanish Prime Minister to introduce a national ban on bullfights.
Source: PETA UK