ENVIRONMENT minister Pohamba Shifeta said about 68.000 rare trees were illegally cut down in Kavango East.
Shifeta revealed these statistics in the National Assembly yesterday when he answered questions from PDM member of parliament Nico Smit about the plunder of trees in north -eastern Namibia. 
"It is estimated that permits have already been issued without environmental clearance certificates in Kavango East relating to timber harvesting that 68 000 tress have been harvested," the minister stated.
He said they made these conclusions based on their assessment from a ministerial visit to the affected regions last month.
"Further observed from the field visits are that foreigners are being contracted by the farmers, and there is very little monitoring of their activities as required by law," Shifeta said.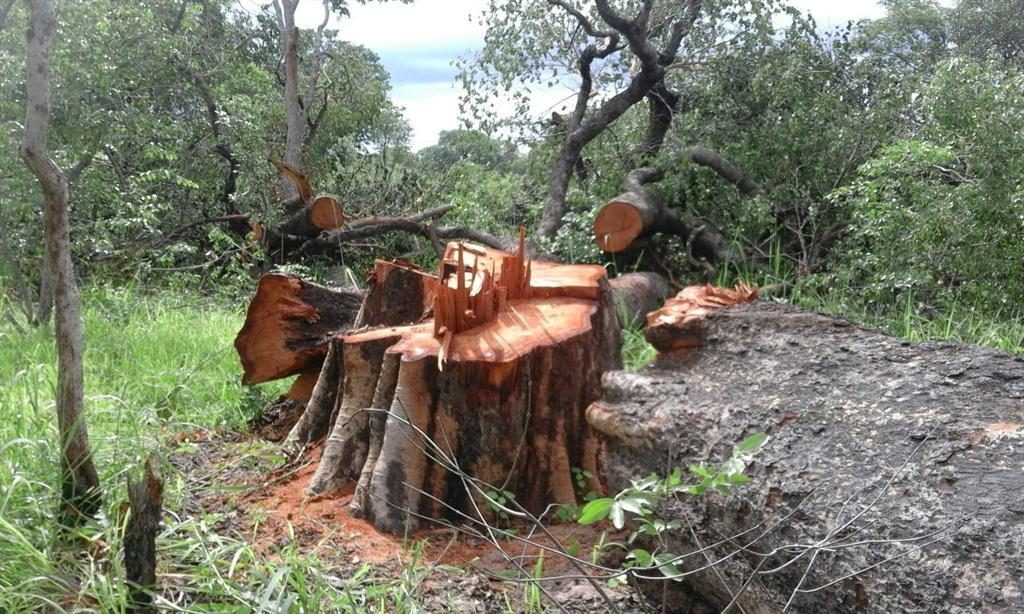 The timber is exported though different routes, including Walvis Bay, Buitepos and Ngoma, where permits are issue, the minister added.

Shifeta said the agriculture ministry is partly failing to control the harvesting of rosewood.

"The permits are issued by the directorate of forestry, but there is very little monitoring and enforcement on the ground due to limited manpower in the Ministry of Agriculture, Water and Forestry," he said.

Shifeta's latest parliamentary statement confirms the reports by The Namibian on the applications by 230 individuals who want to cut down trees in Namibia's rare forest.

It appears the environment minister is battling the matter alone while his counterpart, agriculture minister Alpheus !Naruseb, has largely remained quiet about the illegal harvesting of rare rosewood in north-eastern Namibia.

!Naruseb has declined to answer questions from The Namibian on the matter last week, passing the buck to his officials to answer.
Source: TheNamibian