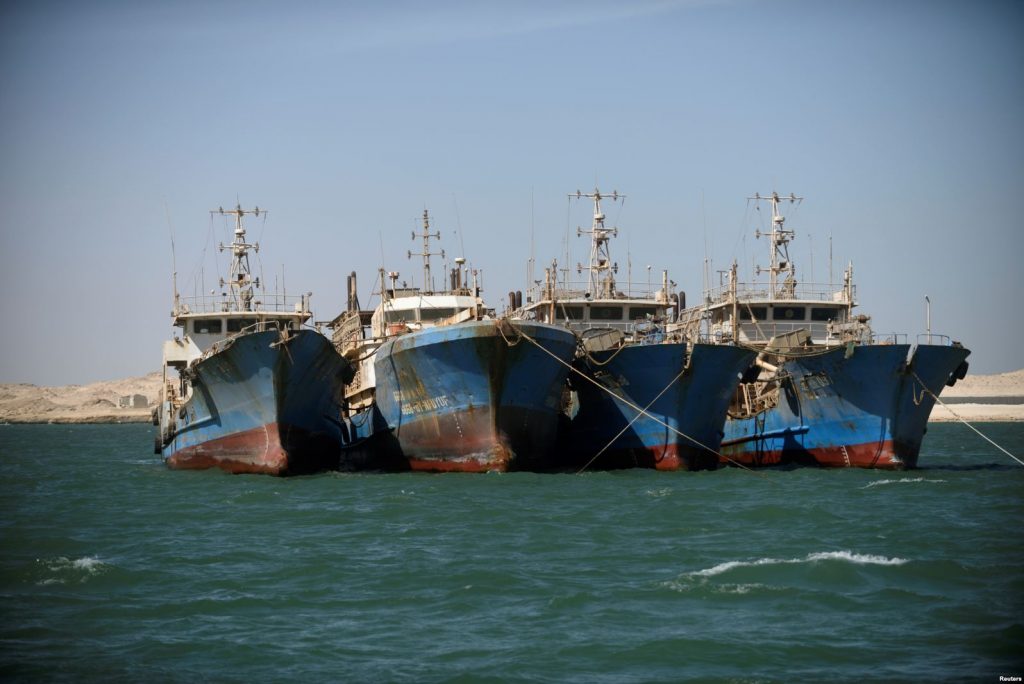 Foreign trawlers, following the rules, could be a great source of income for poor countries. But what happens if they don't follow the rules? How are they getting away with that? Is someone turning a blind eye. In this documentary it gets clear how China is emptying Africa's oceans in no-time.
In Souther Oxford the latest technology is being used to monitor the world's oceans. It show that West African countries are heavily targeted by foreign vessels.
Vessels from Russia and the European Union, but three quarters of the vessels are from China.
Illegal pair trawling in Sierra Leone
Satellite images taken off the coast of Sierra Leone show foreign vessels which are pair trawling.
With this method two vessels fish side by side, towing a giant fishing net and basically weep everything thats alive from the ocean.
This fishing method is illegal because of its highly destructive effectivity. Back in Freetown the BBC crew joins the coast guard in search of vessels that are pair trawling.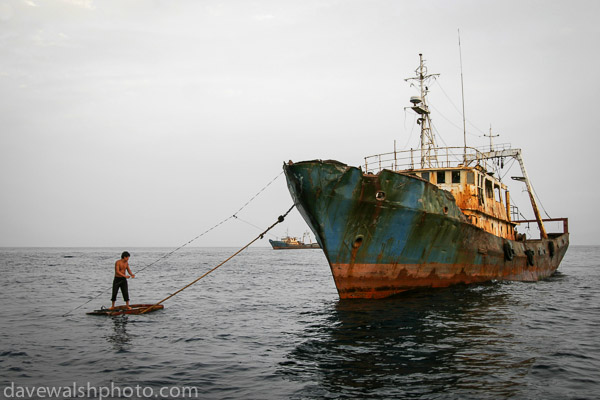 This mini documentary shows exactly where the problem lies in fighting illegal fishing in West Africa.
The government of Sierra Leone decided to send 'observers' who travel with these vessels to document the government if there are any cases of illegal fishing.
In all cases these people are so heavily bribed by the owners of the ships, that none of them will ever report illegal fishing. This is the reason why Sierra Leone's management system is failing completely.
Chinese vessels are wiping West Africa's oceans. Already the consequenses are visible. All fish stocks are declining in an alarming rate.
The BBC investigates illegal and unsustainable fishing off the west coast of Africa to find out how one of the most fertile ecosystems on earth has been pushed to the brink. It is terrifying how China is emptying Africa's oceans.

Correspondent: Paul Adams
Video Journalist: Charlotte Pamment
Also read: PDF REPORT China's hidden Fleet in Africa