Gaborone - Poachers have broken into Botswana's safe reserves, killing more than 11 rhinos in less than 11 months since last year, it has emerged.
Reports indicate that the endangered rhinos killed in recent months are part of those that were moved from South Africa to a wilderness in Botswana so that they would be safe from poachers, as they were being slaughtered in increasing numbers.
According to a report by the Weekend Post newspaper, the number of rhinos killed by poachers has been rising in the last 11 months.
Two carcasses were discovered on Mombo Island in the Okavango Delta between 14 and 15 January this year, bringing the total to 11 rhinos killed after the Department of Wildlife and National Parks (DWNP)'s decision to withdraw the arms of war from its Anti-Poaching Unit.
Number of rhino poachers in Botswana is rising
The department explained that the decision was necessitated by the fact that the continued use of such guns was not provided for in the law.
As part of its efforts to deter poaching of endangered animals such as rhinos, the Botswana Defence Force (BDF) uses a system known as the rhino safe track system.
The Ministry of Environment, Natural Resources Conservation and Tourism said they have not abandoned the rhino safe track system but could not divulge any more information on the matter.
Law enforcement agencies have since intensified their patrols following reports that on 18 August last year, a dead white rhino was discovered in the Okavango Delta.
It is understood that the carcass was discovered during a routine joint anti-poaching patrol by DWNP, BDF and non-governmental organisations.
DWNP coordinator, Timothy Blackbeard, was quoted as saying the horns seem to have been 'cruelly' removed and the incident seemed to be an opportunist crime rather than an organised one. Other investigation agencies such as the Botswana Police and Intelligence Services are also looking into the case.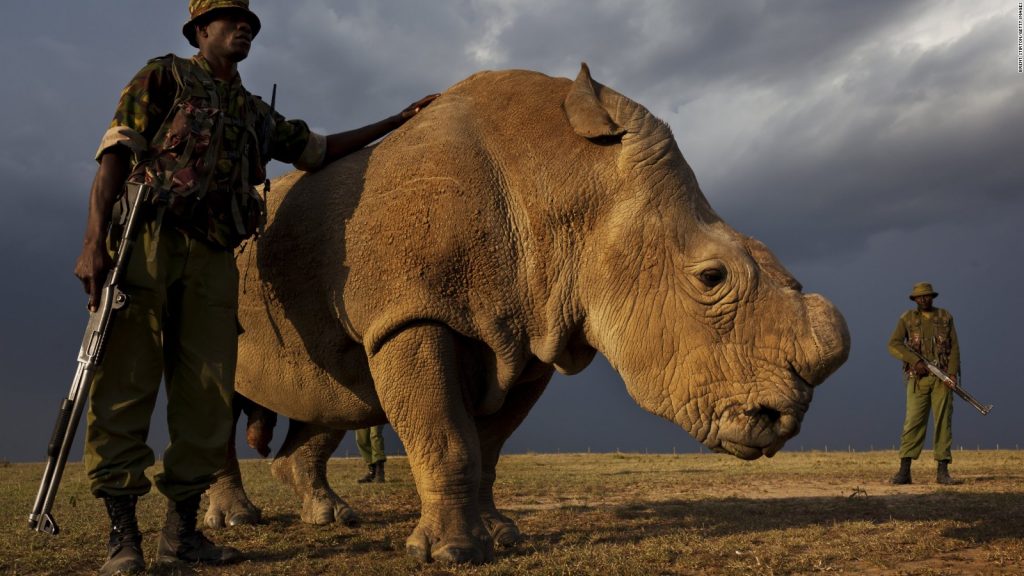 According to another report carried by Mmegi newspaper late last year, poachers hit a critically endangered black rhino in the Moremi Game Reserve on Chief's Island in the heart of the Okavango Delta.
This has raised fears that the poachers are on a mission because the area is believed to be the most secure from poachers, as it is guarded by the Anti-Poaching Unit.
Botswana has been a safe haven for the rhinos and it recently saw mass translocations of the rhinos from the hardest hit areas in South Africa.
Most of the rhinos moved from areas in South Africa have been released into the wild of the Okavango Delta.
The illegal trade in African rhino horn, worth several billion dollars a year, is driven by demand in Asia, where the horn is pulverised for use in dubious medicines or fashioned into ornaments and objects.
By Mpho Tebele
Source: Southern Times Africa